Interactive Installation – 2018
"La Porte" is an art-science project that questions current codes of virtual reality.
Taking the opposite of a search for escape, "The Door" puts at the center the passage between the inside and the outside world.
Hybrid scenography and perceptual illusions push for decompartmentalization, blurring the real-virtual boundary.
A door stands there, crossed by a dazzling light. Will you grab the mask to look at the other side?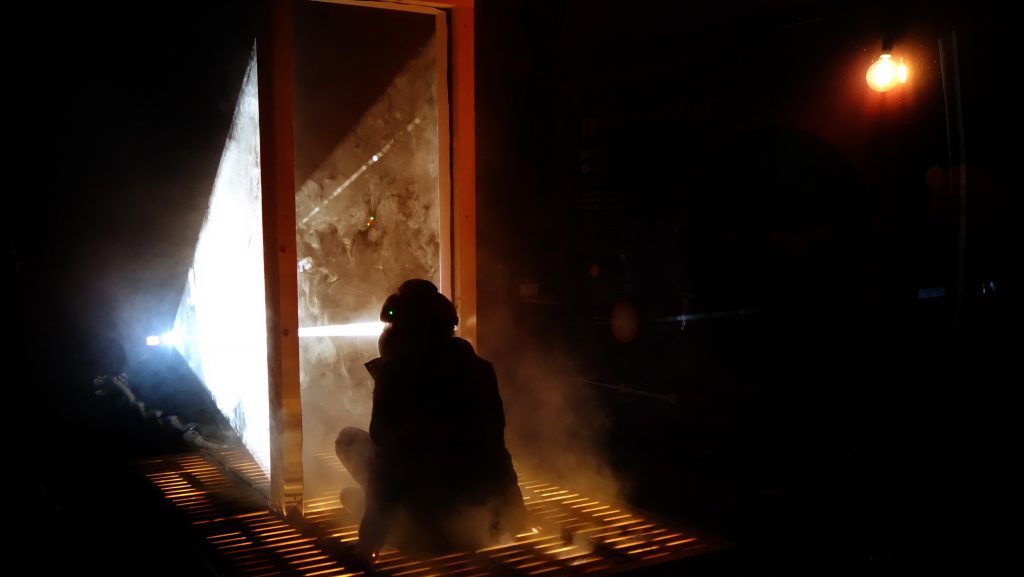 The VRAC manifesto proposes to create Art using Virtual Reality designing sensible and participative interaction
referring at the Surrealism and the Research Group in Visual Art – GRAV – art movements.