26 jun. 2018 / Program
Exhibition from 11AM to 8PM
Performances from 6Pm
Opening Reception from 5 to 8PM
Artists
Guillaume Bertinet
John Bonnett
Thomas Csaba
Camille Havas
Ponnara Ly
Kevin Wagrez
Vrac (Vr Art Collective)
Artists-curators
Judith GUEZ & Jean-François JEGO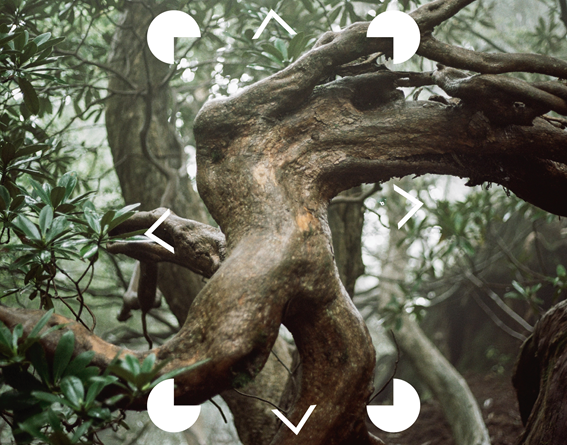 This event is organized as part of the 23rd Annual CyberPsychology, CyberTherapy & Social Networking Conference (CYPSY23) and funded by the Canada Research Chair in Clinical Cyberpsychology and the Interactive Media Institute.
The exhibition-performance INTERO/CEPTION explores our relationship to ourselves, to others and to our environment through interactive art installations. The new technologies that connect us make possible to live singular experiences giving sometimes the illusion of isolation, but it also allows to create new participative artistic forms, where the aesthetics emerges from the improvisation of the spectators, whether it is individual or collective.
Six installations by nine artists are presented during one day of events at the UQO gallery. The end of the day will be punctuated by short performance. Curators and artists invite you to this exhibition organized jointly with the CYPSY23 conference in Gatineau, Canada.
WITH INTERO/CEPTION:
/ LET'S INTERROGATE THE ART-TECHNOLOGY MEDIUM
Virtual and mixed realities offer new immersive and interactive art forms possibilities in virtual worlds. Artists explore them to propose particular experiences at the frontier between the virtual and the real. This allows to go beyond the limits of science, to live a moment of escape, or a change of point of view that invites to question this world and ourselves.
/ LET'S WONDER ABOUT NEW SPACES
What is this experience made of hybrid scenographies immersing us in these new worlds composed of impossible or paradoxical spaces, and to feel present in there? The attention given to inner sensations could guide our journey in these imaginary spaces.
/ LET'S ASK QUESTIONS IN ACTION
The participatory aspect lies in the scenography designed as an open interactive path where the spectator can freely "trigger" and "transform" the artworks. "We want him to move towards interaction with other viewers. We want to develop in the spectator a strong capacity for perception and action." (GRAV Manifesto, 1963).
/ LET'S FEEL TRANSPORTED
This event composed in tribute to Fluxus (George Maciunas, 1963) also highlights the idea of an art that is experienced, lived, in the coexistence of artistic genres: from the dancing body to the memory of travel, from virtual reality to illusions, from art to science, from music to virtual interactive paintings.
/ LET'S EXPERIMENT FREELY
We offer a space with multiple levels of reading, which allows anyone to get a creative break, to choose its own level of engagement with the artwork. "Any creative act implies a change of point of view offering a new perspective on things, a decentralization that only vicariance is capable of provoking" (Berthoz 2013).